My Netflix Journal: 1/06 - 3/06


By Manuel Villanueva
Last updated January 8, 2007
---
April 2, 2006
---
March 26, 2006
SkipDr Comes In Handy
I had to use SkipDr again for a scratched DVD from Blockbuster Online. We were watching Bubblegum Crisis 2040 vol. 5 when the disc started to freeze. It lost audio then subtitles. My wife said we're missing too much so I used the SkipDr on it twice. Afterwards, it played without any difficulty.
---
March 20, 2006 [bookmark]
Netflix Continues To Use Spyware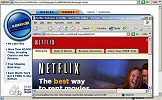 Recently, Ben Edelman discovered Netflix using yet another spyware company to place pop-up ads of itself on Blockbuster's web site (screenshot). Although Netflix assured investigators it had taken care of the pop-up, the problem continues (read report). The fact remains Netflix generates revenue through spyware.
The spyware company involved with Netflix is 180Solutions. eTrust describes 180Solutions as spyware that displays pop-up ads. 180Solutions unloads and runs 30 executable files on infected PCs.
Last Friday Ben Edelman gave government officials a spyware demonstration at New York University School of Law:
To help illustrate, Edelman showed attendees a Netflix pop-up advertisement at Blockbuster.com. Through HTTP redirects, Edelman traced the unwanted ad from adware company DirectRevenue back to Netflix.

Netflix initially paid an advertising affiliate LinkShare., which then paid another ad company, AzoogleAds.com, which then paid yet another affiliate MyGeek.com, which paid DirectRevenue, Edelman's research found.

"Do we tell NetFlix they can't advertise with LinkShare, or LinkShare they can't advertise with Azoogle, or Azoogle they can't advertise with MyGeek, who advertises with DirectRevenue?" Edelman asked. "I'm not sure where you draw the line, but as a matter of public policy, we've got a problem."

Shelley Solheim, IDG News Service
RELATED POSTS
Netflix With 2 More Spyware Companies
Spyware Company Lists Netflix As Client
How Netflix Uses Spyware (diagram)
Netflix Funding Spyware?
Netflix Linked To Pornography
Netflix Use Of Spyware Undisclosed To Subscribers
Netflix Settles Over Infringement Of Spyware Patents
Netflix Fan, Netflix, & Spyware
Netflix & Spyware: "Where's The Proof?"
Blockbuster Traffic Rerouted To Netflix!
Netflix Reroutes Traffic Through Security Holes!
This post is dedicated to Mike Kaltschnee (hackingNetflix) who told me, "Can't you find one example of Netflix and spyware and do a screen capture?" Well, there's your screen capture. I hope you choke on it. Do you think deleting my posts hides the truth?
---
March 19, 2006 [bookmark]
What Is Throttling?
The public may have a difficulty comprehending Netflix's complex algorithm which delays subscriber's shipping. Now, the Suicide Girls explain throttling in a way any layman could understand:
Technology: How Netflix [expletive] You Over
In this instance the expletive = To take advantage of, betray, or cheat; victimize. I couldn't have said it any better.
---
March 15, 2006 [bookmark]
How Does Netflix Effect The Anime Industry?
Am I harming the anime industry by renting instead of buying? I've often wondered the answer to that question. I guess others have wondered as well since the question was posted to Ask John. John said, "It doesn't matter if the DVDs are sold to rental companies or private fans, as long as they're consistently sold." If I understand correctly, it doesn't matter if Netflix rents one anime 1 or 100 times (all royalties are made from the initial sale) as the distributor only profits from the sale. Due to the lifespan of Netflix DVDs (20-some rentals), Netflix may prove a good customer to distributors.
Recently, anime has become scarce in my area. My closest Blockbuster on 8 Mile Rd closed.
| | | |
| --- | --- | --- |
| Closest Video Stores | Number of Anime | Comment |
| Family Video | <30 | Mostly VHS. No anime section |
| Blockbuster #1 | 70 | plus several new releases |
| Blockbuster #2 | 80 | plus several new releases |
| Hollywood Video | <30 | |
So did the Media Play where I bought my DVDs: The same Media Play where I signed up for Netflix. Michigan's economy is likely to blame for the closures with its failing auto industry and high unemployment rate (MI #2, Hurricane ravaged Louisiana #1). However, that didn't stop me from renting 1,000 anime from DVD delivery services such as Netflix. Thirty-four of those DVDs were delivered damaged. Blockbuster Online and Netflix want to remain competitive so that's 34 DVDs they had to buy to replace their inventory.
---
March 13, 2006 [bookmark]
Netflix: The Agonizing Death of Customer Service
Like so many companies these days, Netflix makes it nearly impossible to find a customer service phone number online. I spent a solid hour looking for one. Nothing. Nada. Not even close. They would rather drive you to the brink of insanity than let you speak to an actual person. (read more)

Dan Briody, CIO Insight
---
March 12, 2006 [bookmark]
Thoughts On A.P. Netflix Throttling Article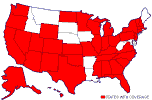 After the interview, I asked Michael Liedtke what newspaper this story would run on. He mentioned a lot of newspapers carry AP stories. I was surprised at the number of newspapers and web sites that carried this story! My sister-in-law says she got up one morning and was about to have a cup of coffee and check her email. She almost choked on her coffee when she saw my picture on AOL. A physician I work with was traveling in Phoenix when he read my name in the paper. He thought it had to be a local since there are many Hispanics in Arizona. He was quite surprised when he saw my picture in not one but two papers. I heard my picture was also on Yahoo's homepage. I was astounded the story was on CNN's web site as well. I checked Google and this story was covered in over 200 newspapers and web sites.
As a result, I was on local news twice and interviewed by KNX1070 (Los Angeles). More importantly, Netflix was the subject of much debate concerning their business practice. Also, Blockbuster Online distanced itself from their competitor's unethical business practice. Understandably, people ask me if my problem with Netflix was solved as a result of the press. No. One month later, Netflix has made no attempts to contact me whatsoever nor deny my story. However they did address me in press coverage as a "vocal subscriber." I think that's bad PR. Even if Netflix was justified in my treatment, good business practice necessitates contacting the consumer about the problem--even if it's a token gesture. Would you really want a service that treats its customers with contempt?
---
March 11, 2006 [bookmark]
Interesting Netflix Data
On March 9th, Barry McCarthy, Netflix CFO, recently reported:
The lifetime of a new Netflix DVD title is 1 year
The lifetime of an old Netflix DVD title is 3 years
A Netflix rental is used 20 some times before it "cracks, gets lost or stolen" at a rate of 3% of their inventory.
This information lends credence to my own data on playable Netflix rentals (3.5% of my Netflix rentals are not playable). However, my data only includes half of my rental's journey. I would imagine another 3.5% of my rentals are damaged when returned.
---
March 10, 2006 [bookmark]
Netflix Says When It Throttles
I noticed something last month but never got around to posting it. Previously, movies shipping in your queue were indicated by "shipping today" then if you're throttled it says shipping the next day. It's different now.

Then several hours later...

The title indicated by "shipping" was throttled till the next day. This would indicate that titles will be throttled if it only says "shipping" next to it. Let me know if anyone else notices this.
---
Netflix Throttling: Anatomy of a Customer Hierarchy
I'm tempted to get very angry about Netflix' throttling policy. I mean, what's next? Will my newspaper get delivered later because I read too much of it? Will my food cost more because I enjoy it too much? (read more)

Dan Briody, CIO Insight
---
March 7, 2006 [bookmark]
Netflix Throttling
Here's another view of Netflix throttling from a legal perspective with editorial.
Of course, recent corporate scandals have demonstrated that many people, inside and outside management circles, have come to believe that if increasing stock value and earnings means having to rip off customers, then by God it's the duty of management to rip off the customers.
As I've said before, no one is taking advantage of Netflix-- Netflix throttling turns unprofitable customers into profitable ones.
Here's more editorial on Netflix throttling: There's a sucker born every minute, Netflix still boning best customers, and Netflix, you sneaky little bitch!
---
March 6, 2006 [bookmark]
Broken Blockbuster DVD #9
My fix for Lum-chan came to an abrupt halt today when Urusei Yatsura vol. 23 arrived broken. I'm looking forward to Blockbuster's web site revision. I don't like how outstanding rentals drop off my queue in between shipping. (Update: 3/11/06) Rental reported broken 3/6 in evening and replacement sent 3/7 and arrive 3/10.
---
March 5, 2006 [bookmark]
"All You Can Eat" Ethics
Like the casino that tells big winners to leave and the frugal "all you can eat" restaurant, Netflix is engaging in a "bait and switch" tactic as old as it is wrong. They know that most people who sign up will actually rent fewer than $17.99 worth of movies a month, so the "unlimited rentals" gimmick is a lure for suckers. (read more)

The Ethics Scoreboard
Corey Feldman?
what's more startling?
(a) netflix treats it's costumers differently based on renting patterns, or
(b) the picture in that article? (when did corey feldman grow a mustache, change his name to manuel villanueva and start renting 20 movies a month?)
Okay. I've heard the comparison before.
---
March 3, 2006
February's Stats [bookmark]
Service
Monthly Cost
(tax included)
Rentals
Delivered
Broken
Rentals
Cost/Rental
(playable movies)
Turnaround
Days*
Netflix
$19.07
10
0
$1.91
3.0
Blockbuster
$15.89
14
0
$1.13
2.2
GreenCine
$21.95
8
0
$2.74
3.8
Total
$56.91
32
0
$1.78
1.0
Cost/rental & turnaround computed using Price/Rental & Turnaround Calculator. *Turnaround days-lower numbers are better. Netflix broken DVD #25 will go on next month's stats.
Averages: Last 12 Months
Service
Rentals
Turnaround
Days*
Rentals/
Week
Rentals/
Month
Price/
Movie
Netflix
159
2.3
3.1
13.3
$1.43
Blockbuster
163
2.2
3.1
13.6
$1.17
GreenCine
110
3.3
2.1
9.2
$2.39
Total
437
0.8
8.3
36.1
$1.67
average
These averages exclude broken and missing rentals (see data). *Turnaround days-lower numbers are better. For example, every 2.3 days I received a rental from Netflix. For example, every 0.8 days I received a rental from any of the 3 services.
1 Year Summary
I've discovered that Blockbuster delivered just as many rentals as Netflix at a lower price. Although GreenCine proved most expensive and delivered less rentals per month than Netflix or Blockbuster, their service was most reliable with a 0% rental breakage and 0% wrong titles. Also, GreenCine performed as expected considering the distanced shipped. Netflix and Blockbuster both have shipping centers in Lansing, MI (80 miles). GreenCine has one shipping center in San Francisco, (2,080 miles). Based on my own experience, GreenCine does not throttle while Netflix does.
---
March 2, 2006 [bookmark]
Blockbuster Says Throttling Is Out!
The Associated Press interviewed Karen Raskopf, a spokesperson for Blockbuster, who states, "Blockbuster had used the practice, but phased it out last year." "As near as we can get to first-come, first-served, that's our goal," Raskopf said.
"Blockbuster Online does not throttle. When we say our service offers unlimited rentals, we mean it," said Shane Evangelist, senior vice president and general manager for Blockbuster Online. "We don't prioritize our customers' movie fulfillment based on how often they use our service, and we don't limit the number of movies a subscriber receives each month. We want our customers to get the full entertainment value that comes from a subscription plan, whether that's watching 20-plus movies a month or five." Evangelist added.
You might want to read Blockbuster's Terms And Conditions for more details.
---
Why Secret Netflix Distribution Centers?
I had the feeling it was because customers would drop off their rentals at distribution centers if they knew where they were located. I was right!
The Netflix building is unmarked for security and competitive reasons, Swasey said, but "mainly, we don't want customers stopping by to drop off their DVDs."

Netflix PR Guy, Steve Swasey
Netflix doesn't want customers that could turn in their rentals so quickly: It would blatantly expose their throttling system. The other reasons Swasey gave were pure BS. This is probably the first time Netflix has ever been honest about anything.
---
dvd-rent-test.dreamhost.com GoogleBombed
Something is seriously wrong at Google. Michael Muegel's, An Analysis of Netflix's DVD Allocation System was recently featured in an AP article that circulated in over 200 newspapers and web sites yet this web page remains buried in Google's search for "netflix." According to Alexa, Muegel's web site skyrocketed over 30 million hits last month dwarfing all other Netflix sites except Netflix itself. I've written about Muegel's web site being buried in Google before but was surprised it remains so. Also, Netflix has taken an active role in burying Muegel's site with spyware as discovered by attorney Benjamin Edelman.
---
Netflix: Full Of Themselves
Netflix PR Guy, Steve Swasey said this recently in defense of throttling: "Every customer who has raised concerns in the media is still a customer of Netflix." Yes, I understand all too well the concept of throttling. I remain a Netflix customer for various reasons:
I subscribe to 3 online DVD rental services. Netflix is one of them. Subscribing to three services provides me the most comprehensive selection and availability of anime titles.
I continue to expose Netflix. It benefits customers and myself.
Netflix would love it if I quit. That would shut me up. I won't give them the pleasure.
---
February 28, 2006 [bookmark]
'Throttling' Angers Netflix Customers
Channel 7 ABC Chicago aired this story yesterday (site includes video). Can anyone save this video for me? Just .
---
Broken Netflix DVD #25

I received Silent Mobius vol. 3, disc 2 broken from Netflix. Twenty-five broken DVDs--that's 2 months worth of rentals, possibly more, for most subscribers. Let's give credit where it's due as well. This rental arrived from Netflix's Lansing, MI distribution center. What happens when you get a broken DVD from Netflix?
Report the problem on their web site

Report the DVD as broken

Report it broken again. Netflix doesn't believe you

Next, you'll receive the following message:

Thank You for Reporting the Problem
--------------------------------------------------

• Please return the damaged DVD.

• The movie will be listed as damaged on the Rental Activity page.

• When we receive the disc, it will appear in the Movies You've Returned section of the Rental Activity page.

No further action is required.

That's it. If you didn't figure it out. You've just been screwed. You paid the same subscription as everyone else who didn't receive a broken rental except they enjoyed 1 more movie than you did. Coming soon! Netflix Math For Dummies.
BTW, I just noticed Netflix has included the cover art for each anime volume. Blockbuster and GreenCine have done this from the beginning. Update 3/3/06: My mistake. Netflix still does not provide the cover art for each volume.
---
Netflix CEO & The Hispanic Agenda
Netflix CEO Reed Hastings recently made news by announcing he will donate $1 million dollars towards the creation of charter schools in Santa Clara County California. I'm sure the Hispanic community was relieved when Hastings lost his seat last year on the California Board of Education since he was a staunch supporter of Proposition 227--legislation that hurt the Hispanic community. Charter schools have received much criticism for their inability to match national test scores of public school students. Now, Hastings plans to invest in a system that fails Hispanic students. I'm sure Hispanics would be content if Hastings would just leave them alone.
---
February 24, 2006
The Class Action Against Netflix:
Challenging the Practice of "Throttling," Under Which Not All Customers Are Equal
Written by Anita Ramasastry on FindLaw.com
Netflix Fails Frequent Users
Written by Melissa Meadath on ThePenn.org
---
February 23, 2006
Channel 7 ABC Detroit Netflix Throttling Video (Part 2) [bookmark]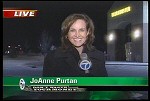 Watch video dial-up
Watch video broadband
Channel 7 did a second story (see 1st) on Netflix in their "Don't Waste Your Money" segment which included my experience with Netflix. I wish they could have used more of my story but JoAnne Purtan did a great job. For those curious to which rental was sent from Honolulu, Hawaii, it was the last volume of Rurouni Kenshin: an extremely popular anime series featured on the Cartoon Network here in the U.S. as well as several other countries. This was the second rental recently sent from Hawaii.
---
February 18, 2006 [bookmark]
"Come on, who is actually able to watch 22 DVDs a month?"
Anne Clarke writes
People who used to receive 22 movies a month are now limited to about 13 rentals under the throttling practice. The problem is that these frequent renters are not the model (most innocent) renters they pretend to be. I know more than a handful of people who use the service in order to get new DVDs, copy them and immediately send them back. And based on my anecdotal evidence, it is not just poor students, either; it is people who could easily afford to buy these movies. Come on, who is actually able to watch 22 DVDs a month? The company says a normal customer rents two to11 DVDs a month. It is nearly impossible for me to watch 11 rentals a month, and I feel like I devote far too much time to movie viewing.
Let's assume someone subscribes to Netflix for the sole purpose of pirating movies. This would be an impractical method of doing so. If Netflix's top speed of rental delivery is 22/month or 1 rental every 1.4 days, pirating movies by this means would be highly inefficient and costly. It would be more practical to use a peer-to-peer file sharing network such as BitTorrent. Another alternative could be memberships at video rental stores offering unlimited rentals such as Blockbuster's Movie Pass--you could rent them, copy them and return for more. I'm not suggesting copying movies--I'm making a point.
Furthermore, Clarke suggests it's impossible to watch 22 rentals a month. Wouldn't she be surprised to know I watch on average 36.5 rentals a month yet I'll overlook her ignorance. According to Nielsen Media Research, the average American watched 4.5 hours of television each day during 2004-2005. As I've mentioned before, I don't watch TV--I watch my rentals. Let's do the numbers one more time. I watch anime exclusively and the typical DVD has three or four 22-minute episodes for a total of 66-88 minutes (let's use 88 minutes or 1.5 hours). My 36.5 rentals/mo multiplied by 88 = 3,212 minutes per month. On average, there are 30.4 days per month. 3,121 minutes divided by 30.4 days = 105.7 minutes per day or 1.8 hours per day.
| | |
| --- | --- |
| | Hours Per Day Watching TV |
| Average American | 4.5 |
| Manuel | 1.3-1.8 (DVD rentals) |
I could watch 73 rentals per month and still average less time in front of a TV than the average American. Both arguments presented by Clarke are flawed. By the way, if Clarke knows of persons involved in criminal activity yet fails to report them, doesn't that make her an accomplice?
---
February 17, 2006
Confusion Over Settlement [bookmark]
I am not the plaintiff in case Chavez v. Netflix. That would be Mr. Chavez.

What most people don't realize, including the media, is that qualified Netflix subscribers (members before 1/15/05) were included in this settlement by default. Here were the choices given to those subscribers:
Sign up for the upgrade before 2/17/06. However, in doing so you waive your right to sue Netflix.
Do nothing: You won't get the upgrade and you waive your right to sue Netflix by default.
Exclude yourself from the settlement by 12/28/05: You get to sue Netflix!
Object
I excluded myself from the settlement because it's a sham: Netflix gets off with a slap on the wrist and subscribers get a measly $6.00 dollar benefit for being throttled. Also, subscribers had to cancel the upgrade to avoid being charged for it. That was sneaky of Netflix including everyone by default in the settlement. Now, all those subscribers can't sue. The settlement was so foul that the FTC intervened calling the terms "dangerously close to being a promotional gimmick."
Furthermore, shills keep defending Netflix by saying subscribers shouldn't expect "unlimited" rentals since Netflix openly discloses their throttling policy on their web site. Wrong! Netflix didn't disclose throttling until Chavez sued them!
---
February 16, 2006 @ 8:30pm GMT -5:00 [bookmark]
Netflix To Change Settlement!
It appears Netflix will offer those subscribers involved in the settlement the free upgrade without charging if they don't cancel at the end of their billing cycle. I am unaffected since I opted out of the settlement. I'm still looking for a good lawyer.
---
Myth: "Heavy Renters" Copy DVDs
Netflix shills have taken to the Internet again attempting their best at damage control due to an Associated Press article. Although I've replied to this topic previously, let me reiterate: I do not copy rentals. When I say I've rented a thousand anime titles from GreenCine, Blockbuster Online, and Netflix that means I watched them as well. I love anime and support their distributors such as Tokyo Pop, Bandai, Studio Ghibli, and yes even ADV. Pirating would only discourage distributors from releasing more titles, especially obscure ones. Subscribers, how does it feel being ostracized by Netflix as a criminal for enjoying your rentals?
Heavy Renter ≠ Illegal Copies
Related Post: Expect Fewer Anime Titles
---
February 15, 2006
"Hell hath no fury like a movie junkie scorned"
Netflix Settlement Gets Poor Reviews
By Claire Hoffman, Times Staff Writer
---
February 14, 2006 [bookmark]
GreenCine Members Don't Get Throttled
Posted on GreenCine's Pravda
At GreenCine, we're far too busy interviewing filmmakers, recommending our favorite movies, pushing the envelope with Video-on-Demand and trying to connect our members with new films to spend time devising ingenious ways to limit their access.

Our members have given us plenty of reasons why they left Netflix to join GreenCine over the years, well here's one more: at GreenCine there is no 'preferential rental strategy,' just great films, great content and great customer service.

Tell your friends about throttling. Let them know that when they're ready to expect more from their rental service, we'll be here...
Relationships are built on trust. Does Netflix offer trust or deception?
Captology & Netflix: Why Netflix Turns Customers Off
---
February 12, 2006 [bookmark]
Channel 7 ABC Detroit Netflix Throttling Video
A local television station in Detroit did a story about my experience with Netflix's throttling practice. It's about a minute long and my first TV interview. I wish I could have explained the process better although they did refer to my web site for more information. I wish they would have shown the rental that I opened--of all times, Netflix chose to send my rental from Honolulu, HI. That would have been a perfect example of Netflix throttling
---
February 10, 2006 [bookmark]
Blockbuster Coupons
I don't always use the coupons from Blockbuster because I usually have enough rentals delivered at home. I made use of my coupons and rented Golden Boy vol. 1 and 2 which was hilarious. I also rented Real Bout Highschool.
---
January's Stats
Service
Monthly Cost
(tax included)
Rentals
Delivered
Broken
Rentals
Cost/Rental
(playable movies)
Turnaround
Days*
Netflix
$19.07
15
0
$1.27
2.0
Blockbuster
$15.89
16
1
$1.06
2.0
GreenCine
$21.95
9
0
$2.44
3.4
Total
$56.91
40
1
$1.46
0.8
Cost/rental & turnaround computed using Price/Rental & Turnaround Calculator. *Turnaround days-lower numbers are better.
Averages: Last 11 Months
Service
Turnaround
Days*
Rentals/
Week
Rentals/
Month
Price/
Movie
Netflix
2.2
3.1
13.6
$1.41
Blockbuster
2.2
3.1
13.6
$1.17
GreenCine
3.3
2.1
9.3
$2.37
Total
0.8
8.3
36.5
$1.65
average
These averages exclude broken and missing rentals (see data). *Turnaround days-lower numbers are better.
---
February 6, 2006
Blockbuster Wrong Disc #3
I started watching the DVD when I soon realized I had already seen it. I thought I made a mistake but then checked the title again in my queue. I had ordered Bubblegum Crisis: Tokyo 2040 vol. 1 yet had received Bubblegum Crisis vol. 1 which I've already seen.
I just realized I'm still typing "2005" throughout this entire page. Corrected!
---
February 3, 2006 [bookmark]
1,000 Anime & Counting

Today marks the one thousandth anime received from Blockbuster Online, GreenCine, and Netflix. Actually, my history shows I've rented 1,040 anime however it's 1,000 once you subtract my shipping problems including 5 titles from Netflix and 2 from Blockbuster that were incorrect:
Service
Rentals
Broken
Rentals
Scratched
Unplayable
Rentals
Rentals
Lost In
Mail
Total
Unplayable
Rentals*
%
Unplayable
Rentals
Ratio
Unplayable
Rentals
Netflix
713
24
1
0
25
3.5
1 out of 28
Blockbuster
194
8
0
1
9
4.6
1 out of 21
GreenCine
147
0
0
0
0
0
N/A
Total
1,054
32
1
1
34
3.2
1 out of 30
Total unplayable rentals are the sum of broken rentals, scratched unplayable rentals, and lost rentals. Percent and ratio calculated using the Broken Rental Ratio & Percent Calculator--I substituted broken rentals with unplayable ones. Fourteen titles were not anime.
---
January 31, 2006
Broken Blockbuster DVD # 8
Saint Tail vol. 3 arrived broken from Blockbuster Online. I've given thought into the matter. Since Blockbuster sends me free in-store coupons every month I think this compensates for those times when problems such as these arise.
---
January 28, 2006
Netflix Out Of State Envelopes
Q: Is it bad if my envelope is addressed out of state?
A: That depends. Use the Postal Service's web site to calculate how many days it will take to return your rental. Netflix has recently been sending me a few rentals from Cleveland, Ohio (I live in Warren, MI). It sounds harmless until you realize it doubles my shipping time as my closest distribution center is in Lansing, MI. I can't change the fact my rental was shipped from Cleveland, OH but I can cut my losses by redirecting it to Lansing, MI. You'll also be helping Netflix and your community by increasing the selection of your local distribution center.
---
January 27, 2006
Anime On Turner Classic Movies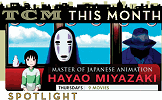 This month Turner Classic Movies featured Hayao Miyazaki's anime in celebration of Miyazaki's 60th birthday. I wasn't able to see them all because of my work schedule. I watched the subtitled versions of Spirited Away, Princess Mononoke, Pom Poko, and Only Yesterday. Seeing Only Yesterday (7/10 my rating) was a treat since it hasn't been released in the States. I plan to rent those I haven't seen.
Note: All films were presented commercial-free.
---
January 25, 2006 [bookmark]
Netflix Site Deceives Subscribers
Mike Kaltschnee, Netflix spokesman and owner of HackingNetflix deceived Netflix subscribers into thinking I work for Blockbuster:
You have never answered my question: are you paid by Blockbuster? I've disclosed everything, and now it's your turn. Where is the full disclosure? Do you own any stocks? Are you paid by anyone?
Mr. Kaltschnee already knows the answer to that question since he e-mailed me last year about it:
[Censored]! I don't work for Blockbuster, Netflix or Greencine. I'm a registered nurse! I make a fraction of a fraction of what you make! I've think I've made that fact clear many times over. I don't even own any stocks.
Mr. Kaltschnee's reply:
I'm just teasing you. I know that you're probably busy and just haven't had time to update the story.
The question was answered yet Mr. Kaltschnee failed to let Netflix subscribers know. When confronted with the e-mail Mr. Kaltschnee stated:
I'm just doing what you do to me -- harass, complain, attack, discredit, etc. Annoying, isn't it?
After attacking my credibility he reaffirms his own with, "I've disclosed everything." The truth is Mr. Kaltschnee became agitated that I disclosed his ownership of HackingNetflix. If Mike Kaltschnee deceived subscribers in one instance, what other lies has he told us?
---
January 19, 2006 [bookmark]
Update On Merriam-Webster Online Netflix Popup
I reformatted my hard drive this morning so I was sure there was no spyware on it. I visited Merriam-Webster's web site and my pc was attacked. The web site attempted to install files from my FrontPage disc (screenshot). Even though I tried to cancel the procedure it repeatedly called for my FrontPage disc. Finally, it stopped but a Netflix popup ad appeared instead (screenshot). Notice, I have popups blocked on my browser. I updated my MS Office programs and the strange events at Webster's web site no longer occur. Obviously, I've stumbled across some malicious program that Netflix is involved with. I'll try to find out more about this.
---
Netflix Implicated With 2 Other Spyware Companies
Netflix's involvement with 2 more spyware companies has recently been discovered by PC World magazine. The companies mentioned are and . In a research project at Western Oregon University, students Brian Padgett and Michael Clark discovered MetaReward's web site offered "free" spyware removal. After accepting MetaReward's free offer, "multiple spyware programs were quickly installed...without any user agreement."
Direct Revenue utilizes a spyware program called "aBetterinternet" (a.k.a satmat.exe):
This process monitors your browsing habits and distributes the data back to the author's servers for analysis. This also prompts advertising popups. This program is a registered security risk and should be removed immediately.
Incidentally, MetaReward lists Netflix and Blockbuster as clients on its web site (screen shot). Netfix executive Steve Swasey admits his company's involvement with MetaRewards. Here's a diagram how Netflix uses spyware to infect your computer.
---
January 18, 2006 [Bookmark]
Spyware Company Lists Netflix As Client
This story was first reported by 2 weeks ago. Chicago based Q Interactive (formerly CoolSavings) an online marketing service for advertisers lists Netflix as client on their :
Q Interactive's clients include Wal-Mart, Walt Disney World, JC Penney, Pepsi, Procter & Gamble, Netflix and BMG Music Service
However, users of Q Interactive (formerly CoolSavings) may not be aware they have installed adware (a type of spyware) on their computer. What happens when your pc in infected:
Pop-up ads are displayed on your web browser (reference)
Personal information is gathered while you surf the web (reference)
It cannot be uninstalled by Windows (reference) (you'll have to do this by hand)
Benjamin Edelman has obtained screen shots of how this spyware works. For example, if you were to visit a Netflix competitor and your pc is infected, a Netflix pop-up advertisement would cover the competitors web site. Testers have found if you try to close the pop-up by clicking the "x" in the upper right-hand corner you'll be taken to the advertisement's web site (i.e. Netflix) instead. Removal of Q Interactive's (formerly CoolSavings) spyware is difficult since it is not possible by using Window's "Add Or Remove Programs" feature nor does it come with an uninstaller. You'll have to do some work by editing your Windows registry and deleting certain files.
Netflix claims it asks affiliates not to use spyware. I guess that condition is not enforced. Netflix's continued involvement with spyware companies raises concerns about their ethics. I still haven't figured out why Netflix pop-up ads appear when I visit Webster's Online dictionary especially since I have pop-ups blocked on my browser. Here's a Netflix pop-up ad from today.
Related Posts:
Netflix Funding Spyware?
Netflix Linked To Pornography
Netflix Use Of Spyware Undisclosed To Subscribers
Netflix Settles Over Infringement Of Spyware Patents
Netflix Fan, Netflix, & Spyware
Netflix & Spyware: "Where's The Proof?"
Blockbuster Traffic Rerouted To Netflix!
Netflix Reroutes Traffic Through Security Holes!
---
January 14, 2006
Consumer Reports Reviews Netflix, Blockbuster Online, And Others
Consumer Reports (CR), published by an independent nonprofit organization, has recently reviewed several online DVD rental services and I like to share their findings. First, CR gives sound advice based on your rental habits to determine if an online rental service is right for you. Use my calculator to see how much rentals cost online. Next, CR compared 5 online services:
| | | |
| --- | --- | --- |
| Online Service | Recommended? | Findings |
| Blockbuster | Yes | + large selection, + features, + free in-store rentals |
| DVD Avenue | No | - questionable reputation |
| GameznFlix | No | - poor selection, - poor service |
| Intelliflix | Yes | + large selection, + best price |
| Netflix | Yes | + large selection, + features |
CR's review is the only impartial review I know of therefore I recommend their findings except there are a few statements I disagree with.
Statements I disagree with:
"as soon as you ship one back, you get a replacement"

Not true. Netflix discloses in it's that unprofitable customers will experience shipment delays of "at least one business day."

"you can often nab popular films when local rental stores are fresh out"

Not likely. Popular films/new releases often have long waits through online rental services. Supply and demand for new a new movie at your local store might be 100:1. Once you go online the odds are terribly unfavorable i.e. 1,000,000:1. I've experienced long waits on new releases and found it easier to go down the block and pick up a new title immediately.

"[Netflix] customer service was excellent"

Maybe if the reviewer received 24 broken DVDs, 1 DVD scratched so badly it would not play, and 5 wrong shipments as I have he/she would have a different opinion. Of Netflix, GreenCine, and Blockbuster Online, I've found Netflix to have the worst customer service.
Also, CR made no reference to common problems subscribers might experience such as broken or lost rentals. To learn more about problems you might experience I recommend reading the Truth About Renting Online. I'm curious why they chose the services they did and not others like GreenCine. Thank you Becky for posting this story on your web site.
Reference:
Consumer Reports Money Advisor, Cut Your Entertainment Costs Now, January 2006 issue , pp. 10-11
---
January 11, 2006
GreenCine Postage Oversight?
I was returning 2 GreenCine rentals to the post office 5:00 am this morning when I realized GreenCine uses stamps on its return envelopes. I wondered if the envelopes had sufficient postage. When I arrived at the post office I weighed the envelopes and discovered the postage required was 63¢ yet the envelopes still had 60¢ stamps on them. Would you believe the post office vending machines were out of 1 and 2˘ stamps? I drove home and added 1˘ stamps to my rentals then returned them at the post office. GreenCine shipped these rentals on January 4th before the price increase. I'm expecting another GreenCine rental that was shipped on the 7th. I wonder if they used a 60˘ on that one as well? Update 1/13/05: GreenCine put a 3˘ stamp on my rental shipped the 7th for the price increase.
---
FTC Objects To Netflix Settlement
The Federal Trade Commission has filed an amicus curiae opposing the Netflix settlement as it does not serve subscriber's best interest by automatically enrolling and charging subscribers for a plan upgrade--something the FTC calls a "negative option:"
"Negative option plans are not illegal if properly disclosed," The FTC brief states. "Here, however, [the FTC] is concerned that the existence and terms of the negative option will be inadequately disclosed to class members."
Read more at InternetNews.com. Download the FTC's amicus briefing (1 MB PDF file)
---
Netflix Radio Commercial
I just heard a Netflix commercial on the way home. The ad asks if listeners like waiting in line at the video store. Let's put things in perspective here:
waiting 5 minutes in line vs. 1 week for a Netflix rental
If you can't stand waiting 5 minutes in line at your video store you'll surely despise waiting a week for a Netflix rental. You'll really be ticked off when you find out it was shipped from Hawaii. Feel like watching a movie this weekend?
pick up a movie this weekend vs. having Netflix and no movie
Netflix doesn't ship during weekends or holidays. You'll really hate that too! Have a problem with your rental?
talk face-to-face to a real person vs. filling out an online form
Expect a reply a day or two later from Netflix or possibly no reply at all. After all, CEO Reed Hastings only hired 43 customer service reps for 3.2 million subscribers. What's really surprising is this radio commercial was on a Canadian station (CKLW Windsor) Wouldn't Netflix investor money be better spent on an audience that can actually use the service?
---
January 9, 2006
The Washington Post Attacks Netflix
Washington Post's Caroline Mayer describes her latest blog on Netflix as a "must-read" scam alert:
The national class-action lawsuit, filed in September 2004, alleged that Netflix misled consumers by failing to deliver DVDs as promised, within one business day. In reality, the suit said, it would often take as long as four to six business days for customers to receive their requested DVDs. And that meant customers could watch fewer videos than they had signed up for under Netflix's monthly membership plan.
The accusations are nothing new as I've had firsthand experience. Last month, Netflix took an entire week to ship my rental. What Mayer doesn't mention is Netflix shipping delays are often intentional. I've already opted-out of the settlement. Don't worry if you haven't. The settlement is coming under attack and may not succeed.
---
Blatant Throttling! [bookmark]
I've heard of Netflix throttling customers by shipping rentals from as far as Hawaii and now it's happened to me. Netflix delivered my latest rental from Honolulu, Hawaii (4,480 miles away).

The US Postal Service estimates 3 days shipping from Honolulu to my address. Actually, it took 5 days for my Netflix rental to arrive. I admit shipping from afar is a perfect throttling strategy--no deception involved. However, the purpose is transparent. How much abuse will subscribers tolerate? I smell a 60 Minutes story brewing.
---
January 5, 2006 [bookmark]
Bonus Rental
I felt cheated yesterday when Netflix did nothing after reporting online receiving the wrong DVD. I had better results calling Netflix customer service (888) 638-3549. Netflix added a "bonus" rental to my queue:

As you can see in the screen capture I have a 4th rental out on my 3-at-a-time plan denoted by the "+" sign. The bonus disc is actually item number one, Rurouni Kenshin vol. 19. This situation didn't last long in my queue. As soon as they received my next rental the 4th rental disappeared:

This isn't anything new. Netflix did this for their customers back in 2004. I also had issues with this practice back then. If this were truly an extra rental, 4 titles would remain in shipping until the extra title (Rurouni Kenshin vol. 19) arrived at Netflix. I also noticed the rental I returned as "mislabeled" only took a day to arrive at Netflix's distribution center in Lansing, Michigan. I haven't seen shipping times like that since my free trial period--yes, my mail only takes a day to arrive in Lansing. On any other day, Netflix says my rentals take 2-3 days to arrive in Lansing. Still, I appreciate what Netflix customer service did over the phone. Personally, I would be embarrassed to provide service like Netflix did yesterday--Netflix CEO, Reed Hastings, has no shame.
Did you know Reed Hastings "brags" about slashing his customer service? Years ago when Netflix had 115,000 customers they had 100 customer service reps. At last count, Netflix had only 43 customer service reps fielding questions from 3.2 million subscribers. No wonder Netflix hides their 1-800 number.
Q: What would happen if greedy Reed Hastings was in charge of human lives?
A: People would die: Vulture in a Coal Mine
---
January 4, 2006 [bookmark]
Wrong Netflix DVD #5
Rurouni Kenshin vol. 19 arrived today except vol. 16 was inside the sleeve. I reported the problem on the Netflix website and this was the response I received.
Thank You for Reporting the Problem
-------------------------------------------------------------

• Please return the DVD and sleeve in its postage-paid mailer.

• To reorder the movie, place the correct movie back in Your Queue in the first position. We will ship you the next available copy.

No further action is required.
Nothing has changed since I first signed up with Netflix, "We're sorry, we screwed up and we won't fix it either. Have a great day!" The end result is I get one less rental this month thanks to Netflix's mistake. To make matters worse Netflix sent this rental from San Jose, California, 2,070 miles away. Instead of returning this rental to San Jose, I change the address to my closest center in Lansing, Michigan.
---
December's Rental Stats [bookmark]
Service
Monthly Cost
(tax included)
Rentals
Delivered
Broken
Rentals
Cost/Rental
(playable movies)
Turnaround
Days*
Netflix
$19.07
12
0
$1.59
2.5
Blockbuster
$15.89
15
0
$1.06
2.0
GreenCine
$21.95
9
0
$2.44
3.4
Total
$56.91
36
0
$1.58
0.8
Add in the 2 free in-store rentals from Blockbuster and Blockbuster's cost per rental is $0.93. Services compared using rentals "returned" or "received" during November 2005. Cost/rental & turnaround computed using Price/Rental & Turnaround Calculator. *Turnaround days-lower numbers are better.
Averages: Last 10 Months
Service
Turnaround
Days*
Rentals/
Week
Rentals/
Month
Price/
Movie
Netflix
2.3
3.1
13.4
$1.42
Blockbuster*
2.3
3.1
13.4
$1.19
GreenCine
3.3
2.1
9.3
$2.36
These averages exclude broken and missing rentals (see data). *Turnaround days-lower numbers are better. Correction 2/10/06: Blockbuster data inaccurately reported as 13.5 rentals/mo, $1.18/movie.
---
Why Netflix Needs Shills
A happy customer will tell 5 others...an unhappy customer will tell 12 others!
---
December 28, 2006
Netflix Rental Arrives 1 Week Later
My Netflix Journal Archive
---